Recently Chris at
The Big Yellow House
and Gretchen at
A House Full of Boys
posted pictures of their neighborhoods in fall color. Inspired by them, here is a photo of the old stone wall in front of my house (SE Michigan)--at the end of the driveway, actually, and some of the colorful trees around it. It was more dramatic, but many of the leaves have already fallen off these trees before I got out there to take the photo.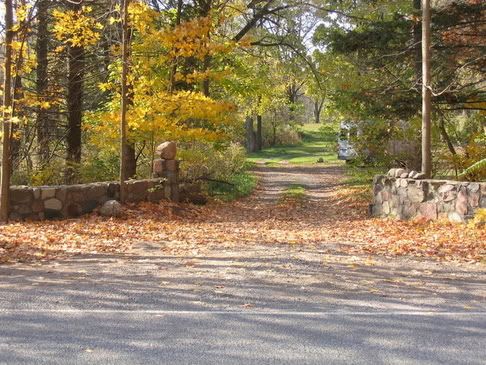 These are photos of my 2 sweeties who are at home during the day, T and K, in the leaves.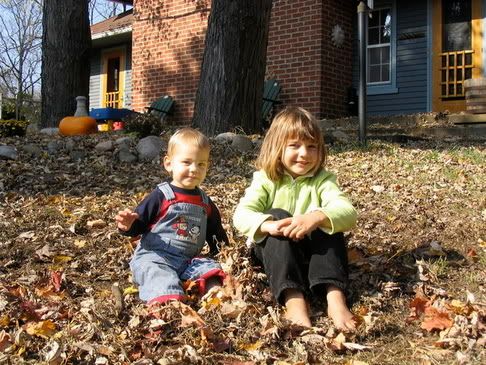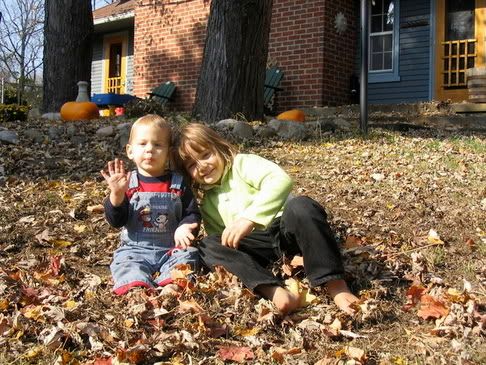 Fall is my favorite season, and all of the time I lived in Arizona I longed for it each October in a physical way. It just felt wrong for it to be 95-100 until Halloween. I am so happy that we have returned to Michigan!